M&A in Asia: A Recent History of Hong Kong & Mainland China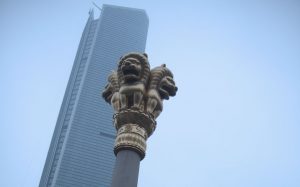 Since the handover of Hong Kong to China in 1997, mergers and acquisitions activity in the region has undergone incredible expansion as well as playing host to unique challenges. A broad overview perspective on policy and the place of Hong Kong in Asian investments.
The year 2016 witnessed a record number of M&A transactions in China, allowing the country to overtake the United States in outbound M&A volume for the first time at an estimated $221 Billion USD. The year 2017 saw a slower start and equally tentative prospects are in view for 2018 due to Chinese policy restrictions. When seen in a larger context, such volatility is characteristic of the region's business climate, which is on an historical and economic trajectory different than that of the West.
Investment in Asia: The Past Three Decades
Significant foreign direct investment in China first began in the 1980s, mostly in the form of joint ventures. A second wave occurred in the 1990s in the form of Wholly Foreign Owned Enterprises (WFOEs). Since 2006, another wave of foreign direct investment is taking place in the form of cross-border M&A transactions. Over 73,550 M&A transactions have taken place since 1988 with a value of almost $4,675 Billion USD.
Until China joined the World Trade Organization (WTO) in 2001, national regulations often explicitly discouraged M&A, rather encouraging or requiring foreign entrants to form joint ventures or set up WFOEs. With a small peak in 2000 and 2005 for the number of transactions, the years 2015 and 2016 were record high, including the largest M&A deal of the past two decades to take place in Hong Kong: the $45.41 Billion USD restructuring of the businesses of Li Ka-shing into CK Hutchison Holdings and Cheung Kong Property Holdings. This highlights the unique role Hong Kong plays within the region.
The Role of Hong Kong
M&A activity in Hong Kong has increased by a factor of almost five in the past 20 years, partly due to the larger economic integration of Hong Kong and the Chinese Mainland. International firms have typically seen and used the city as a gateway to expand into Mainland China and Asia at large, while Mainland companies, including state-owned and private sector corporations, use their subsidies in the city as a platform for their own global ambitions such as conducting overseas acquisitions.
In 2010, the Stock Exchange of Hong Kong raised the largest amount of money ($445 Billion HK) in the world; mostly from the newly listed companies coming from the Chinese Mainland or those that have substantial operations there. Furthermore, Hong Kong has the largest deposit base of RMB outside Mainland China (RMB400B at the end of 2010) and is the official off-shore RMB clearance center. Hong Kong is also the world's second-largest recipient of foreign direct investment after the United States, according to the United Nations Conference on Trade and Development's (UNCTAD) World Investment Report 2016.
The main advantages of Hong Kong, however, are its strong and well-developed capital markets as well as its legal, regulatory and financial regimes. They provide an ideal backdrop for establishing and supporting international activities. For foreigners, this includes experienced counsel providers such as lawyers who are fluent in Mandarin and familiar with Mainland business practices. Furthermore, Hong Kong generally pursues a free market philosophy with the Hong Kong Government (HKG) welcoming foreign investment, making no distinction in law or practice between investments by foreign-controlled companies and those controlled by local interests. Foreign firms and individuals are allowed freely to incorporate their operations in Hong Kong, register branches of foreign operations, and set up representative offices without encountering discrimination or undue regulation.
China's Recent Outbound Capital Restrictions
China, meanwhile, still has controls in place that can ban the free flow of funds into and out of the country—another reason why Chinese companies use their Hong Kong entities as intermediaries for international expansion, including raising funds from capital markets such as initial public offerings and bond sales to finance overseas takeovers.
One example of these control are the restrictions imposed on Chinese investment overseas, designed to curb the country's depleting foreign exchange reserves and the depreciation of the Renminbi. The need to obtain governmental approval and clearance for funds to be remitted outside China has thus led to a sharp decline in Chinese outbound M&A activity—a downturn of an estimated 46 percent in 2017—following its peak the previous year.
On 18 August 2017, the Chinese government published outbound investment guidelines aimed at regulating overseas acquisitions by formalizing previously published rules and unofficial measures. Investments and sectors are classified as 'encouraged', 'restricted' or 'prohibited'. Sectors such as real estate, sports and media, for example, were labeled 'irrational'. Outbound transactions falling within China's 'Going Out' policy or 'One Belt, One Road' initiative on the African continent, however, receive strong governmental support.
Hong Kong's Evolving Role
Despite—or perhaps because of—Beijing's cautious policies, Hong Kong remains the gateway to China; however, new systems and products are evolving this status.
Local businesses can now raise funds in China itself, and foreign investors continue to invest directly in Mainland China though the process is often slower, riskier and more restricted than in the West. The free-trade zones in Shanghai and Shenzhen present opportunities for foreign investment. Also, the use of the renminbi as a trading currency is growing, and the recently implemented Shanghai-Hong Kong Stock Connect are increasing direct ties between China and the rest of the world.
Another event that may encourage a lessening dependence of China on Hong Kong as a financial intermediary is the formation of the China Europe International Exchange (Ceinex) in 2015. As a Frankfurt-based exchange that trades several renminbi-denominated financial instruments, the exchange was set up by the Shanghai Stock Exchange, advised by King & Wood Mallesons; German exchange operator Deutsche Börse; and China Financial Futures Exchange, advised by Dacheng Law Offices.
Despite certain evolutions, Hong Kong nevertheless remains one of the world's freest economies. Traditionally a mercantile port, today it maintains the same status yet not in terms of good but in terms of its rich and diverse human capital: a mixture of expertise and diverse viewpoints that will likely keep it a centerpoint for M&A interests with a larger Asian view.
SOURCES: Thomson Reuters; The Institute for Mergers, Acquisitions and Alliances; Financier Worldwide; The Economist; The Financial Times; McKinsey China; PricewaterhouseCoopers (PwC)